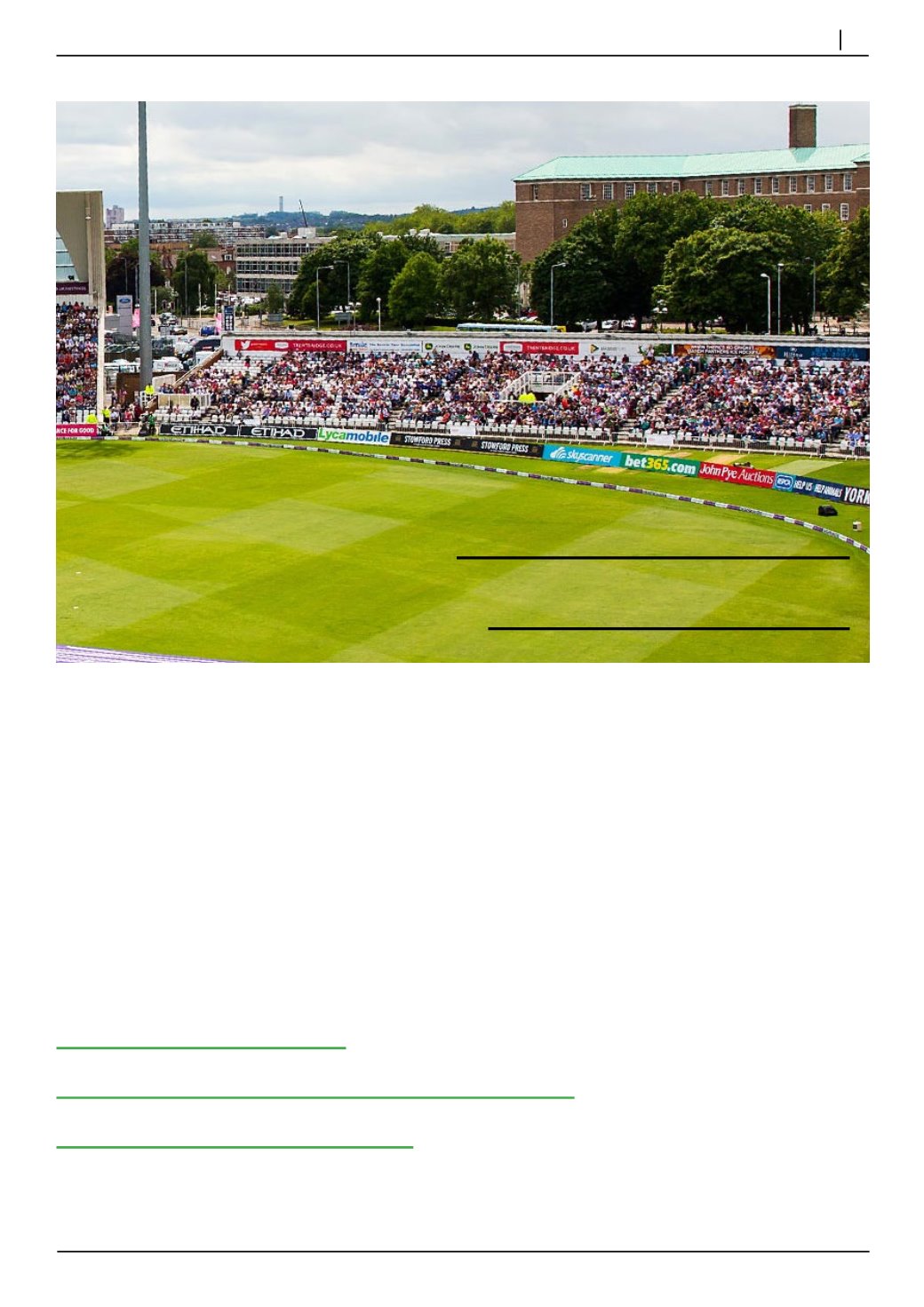 A white ball has not yet been bowled
this summer, but Trent Bridge is
already unveiling a groundbreaking
first for the NatWest T20 Blast.The
tournament's opening fixture against
the Birmingham Bears on 20 May will
be theWilliam Clarke Stand's T20
debut as Trent Bridge's family area.
Situated between the Radcliffe Road
End and the Smith Cooper Stand, the
William Clarke Stand will be alcohol-
Outlaws unveil
Family Stand
6 7
"The carnival
atmosphere will be well
worth sampling."
JustinTose
free and is perfectly located for a host
of family fun entertainment in the
Trent Bridge Inn Courtyard.
The Outlaws Cricket Zone will
provide the opportunity for
youngsters to enjoy supervised cricket
activities, while an array of giveaways
will also be available.
Freestyle entertainers and a host of
family-friendly catering options will
also be active in this location. Nuts
the Squirrel will never be far away –
and the Outlaws team will be signing
autographs in front of the Pavilion at
the end of the match.
Seating throughout the ground is
unreserved at all Blast matches,
meaning the way to ensure seats in
theWilliam Clarke Family Stand is to
arrive at the ground early and enjoy
the production on the big screen.
"Making these occasions more
enjoyable for families is a key factor in
continuing to grow our NatWest T20
Blast audience," said Nottinghamshire
Commercial Director JustinTose.
"With freestyle entertainers, catering
units and distribution of a range of
giveaways from the giant helmet, the
carnival atmosphere in and around
that area before the match will be well
worth sampling."