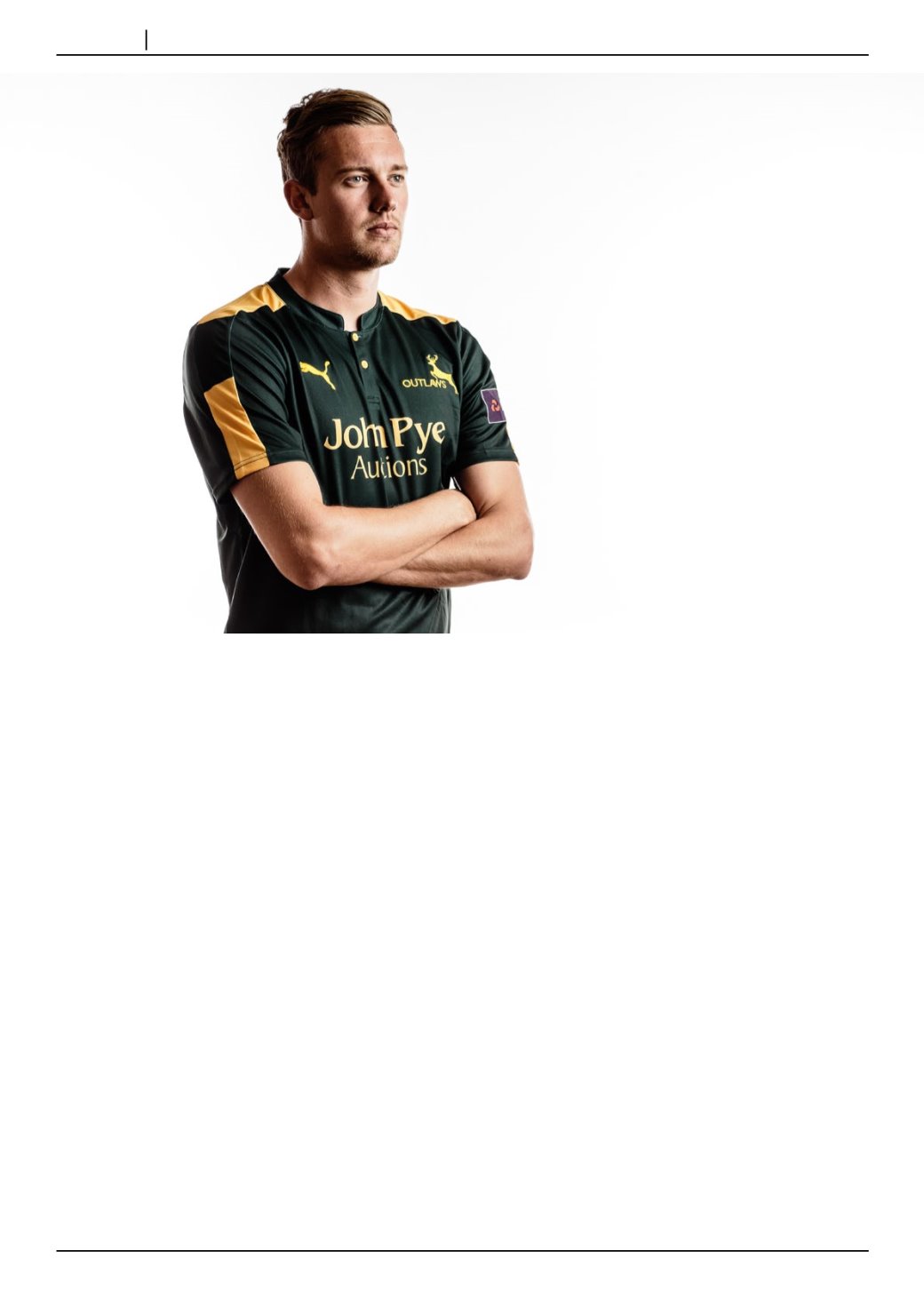 COVERED
Cover Story
going hard at the other end, I can give
him the strike and just watch one of
the best players in the world go about
his natural game."
Mansfield-born Jake Ball is no
stranger to Nottinghamshire's
sporting rivalries. During Notts
Outlaws' thrilling last-ball victory over
the Derbyshire Falcons last summer,
Jake took the ball for the penultimate
six deliveries and provided an
exhibition in death bowling to help
his side seal victory.
"There isn't much of a better feeling
than running out in front of a packed
house at Trent Bridge, the Derbyshire
game last year was one of the
highlights of my career," he says.
"It was a tight game and to come out
on top with what felt like a sellout
crowd, it was quite a surreal moment.
"There are two styles of bowling
within each match, towards the back
end of the innings you really look to
hit yourYorkers and slower balls. It
can be really difficult under pressure."
Whether it's the Outlaws against
the Falcons or Foxes, or the Sydney
Sixers against the Thunder in the
Big Bash, Lumb is a veteran of the
derby match.There's still a twinkle
in his eyes when being drawn on the
occasions.
"There's always a little bit of spice
involved," he says, with a wry smile.
Jake Ball could well break into
England's side this summer
28
3-36
T20 Wickets
Best T20 Figures
Outlaws man of the
match awards
T20 Average
2
26.50