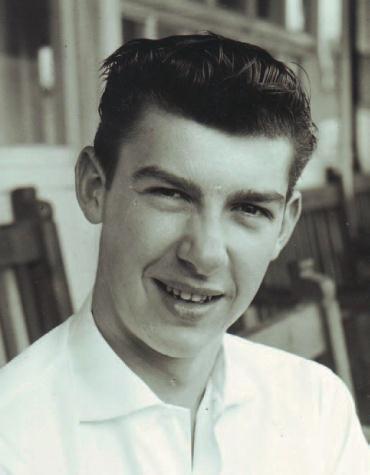 Club Historian PeterWynne-Thomas reflects
on the club's affairs in the winter of 1961.
"I say that anyone who is going to play
professional cricket and cannot play for
two-and-a-half hours without a break ought
to get a job in the pits."
So stated Bill Sime, the old Notts captain,
at the County Club's Annual General
Meeting of 1961. What is more he carried
the membership with him and the proposal
put forward by the current players to stop
for lunch after a mere two hour session was
thrown out. At Trent Bridge, lunch was
taken at two o'clock play having started at
11.30. Another proposed change that was
rejected by the members was that women
be permitted to sit in front of the pavilion. It
was traditionally a male domain and ought
to remain as such declared the majority of
However the County Club did embrace
some changes – changes much more radical
than the two mentioned above.
The Committee instructed the club's
Secretary, Ron Poulton, to write to the
local press on a matter of importance.
Letters were couched in more diplomatic
terms back in 1961. Mr Poulton's letter of
December 1st, 1961, began:
"May I ask that you will be kind enough to
allow me to obtain the views of Nottingham
people on the possible introduction of
County Cricket on Sundays."
The People of Nottingham approved and
after more discussion it was agreed that the
three day Championship matches could